Rentals in Seaside, Oregon
Bike Rentals:
Prom Bike & Hobby Shop
622 12th Ave, Seaside, OR 97138 (503) 470-6204
Mike's Bike Shop
248 Spruce Ave, Seaside, OR 97138 (503) 436-1266
Bikes And Beyond
1089 Marine Dr, Astoria, OR 97103 (888) 416-7786
Lum's Auto Center: 1605 Ensign Lane, Warrenton. Contact: (503) 861-1144 www.lumsautocenter.com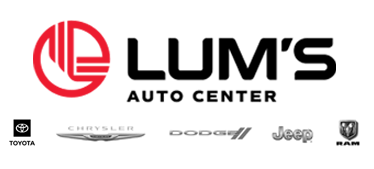 Hertz Rent-A-Car: 1492 Duane Street, Astoria. Reservations: (503) 325-7700 or (800) 654-3131. www.Hertz.com
Enterprise Rent-A-Car: 644 West Marine Drive, Astoria. Reservations: (503) 325-6500 or (800) 261-7331. www.enterprise.com
Cleanline Surf 60 North Roosevelt Drive Seaside, OR 97138 (503) 738-7888
Wheelfun Rentals 415 1st Ave. Convention Center Boat Dock Seaside OR 97138 (503) 440-1548
Astoria Scuba and Adventure Sports Address: Pier 39 100 39th St Astoria OR Zip: 97103 (503) 325-2502
Feel the wind in your hair and the thrill of exploration as you tour Seaside on a scooter. For more details on these and other pleasure craft you can reach Wheel Fun Rentals at (503) 738-8447 www.wheelfunrentals.com
Alternatively if you have a family with small children or prefer a more leisurely pace you might enjoy a surrey which Wheel fun or Prom Bike Shop on 12th Ave would be happy to fit you with.
visit Prom Bike Shop! At www.prombikeshop.com
SURFING RENTALS
Are you a avid surfer but didn't bring your board? Are you feeling adventures and wanna test your skills out in the water? We got the perfect local places for you! The Surf Shop is located on S Roosevelt at 1116. They offer only the highest quality gear in surfboards, skateboards, boogie boards, skim boards, stand up paddle boards, wetsuits, sunglasses, apparel, watches and all the accessories you need. They also offer a full service rental and demo department providing surfboard, boogie board, skim board, stand up paddle board and wetsuit rentals available 7 days a week. For more info and availability visit them at their website at www.seasidesurfshop.com or give them a call at 5037171110. Our other featured surf shop is Cleanline Surf Shop. You will find these guys at 60 N Roosevelt. Established in 1980, Cleanline Surf Shop remains the Northwest's Original Surf Shop and your leader for surf, skate, snow, and kitesurf needs. They specialize in adrenaline pumping boardsports and cater to people of all skill levels. In addition to their great selection of hard goods, Cleanline also offers a fine assortment of quality apparel, footwear, and eyewear. For more info and availability visit them at their website at www.cleanlinesurfshop.com or give them a call at 503 7382061. If you plan on being in the Cannon Beach area you will also find Cleanline there at 171 sunset Blvd. Give them a call at 5034369726.