Fishing in Seaside, Oregon, Cannon Beach, Gearhart, and Astoria for Salmon, Sturgeon And More!
With streams, rivers, and the grand Pacific Ocean at our fingertips, the fishing options are everywhere you look!
Salmon Fishing: The Northern Oregon Coast has some of the best salmon fishing. The Columbia River and Tillamook Rivers both offer salmon fishing experiences, as well as their tributaries. Ocean salmon fishing starts in August near Buoy 10 at the mouth of the Columbia River. Charter boats are available throughout the season.
Sturgeon Fishing: Sturgeon fishing is a must on the Columbia River. Oregon sturgeon that are 4 to 6 feet in length are allowed to be kept. While the sturgeon fishing on the Columbia is usually quite good, sturgeon do not spawn every year. The best months for sturgeon fishing on the Columbia are May, June and July.
Trout Fishing; Trout fishing is wonderful in the smaller rivers. There are two types of steelhead fish that run in Oregon. Winter steelheads, ranging from eight to fifteen pounds, return to fresh water sometime between December and April. Trout fishing is one of the favorite pastimes. For those who are more interested in quantity than size, fly trout fishing does not currently have a limit in Oregon. The rivers up and down the Oregon coast are good for trout fishing. So, bring your hip waders and your fly rods and enjoy!
Ocean Fishing: For the adventurous, there are a number of ocean fishing opportunities and plenty of charters along the Oregon coast. Chinook/king and coho/silver salmon fishing ocean trips are available through numerous charter companies. Catch tuna, halibut, bottom fish and Dungeness crab off the Oregon Coast as well during the appropriate ocean fishing seasons.
Call Erik if you want a great guide for north coast fishing:360-513-2331 www.topguidesnorthwest.com
Erik Is The Columbia River Fishing Guide
Columbia river fishing guide service for salmon, sturgeon, steelhead, and kokanee. The popular Columbia River fishing guide service fishes the Lewis River, Cowlitz River, Tillamook Bay, and all the popular rivers and streams of the Northwest including Buoy 10 salmon fishing near Astoria, Oregon.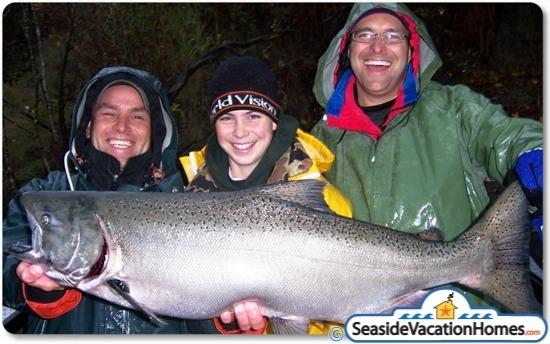 Fishing guides for salmon, Chinook (Chinook salmon), coho, steelhead, winter run, summer run, sturgeon, keeper sturgeon, trophy sturgeon, walleye, kokanee salmon, Upriver brights are all popular fish in Oregon and Washington. The photo above is of a few happy clients holding a typically large fall Chinook salmon caught less than one hour from downtown Portland, Oregon. More Info Here
Sea Breeze Charters, LLP is an established company of experienced Charter Boat Operators who have been serving Northwest fishermen since 1964. They are proud of their heritage. Whether you're just one person looking to get in a day of fishing, or a group planning a trip together they promise to make it a day to remember. They can cater to the novice and the experienced fisherman alike and use the most modern fish-finding equipment & tackle to enhance your day out on the fishing grounds.
Billy Davis of GALE FORCE GUIDES is your local guide for fishing the lower Columbia River. Local area fishing guides fishing from the Pacific Ocean upriver, including popular lower Columbia River areas near Astoria, Buoy 10, and popular coast rivers, catch more fish because they know how to catch salmon and sturgeon on the most popular stretch of the Columbia River. Book a trip with Billy Davis, the local fishing guide for the lower Columbia River.
Double M Outdoors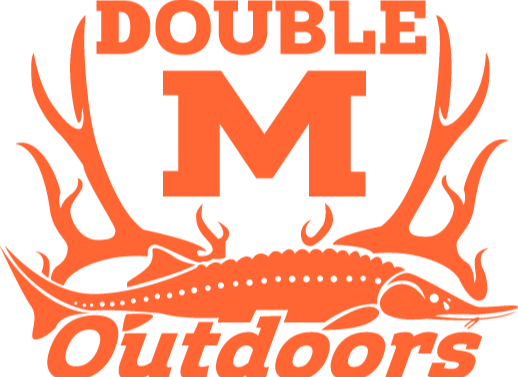 Double M Outdoors is a full-service fishing guide service. We offer trips from 3 to 6 people. We fish for salmon, steelhead, and sturgeon on the Columbia River from Astoria to the mid-Columbia. Trips take place in our custom 26' alumaweld boat. We provide all the necessary equipment to catch fish. Please contact Matt for a list of items the client needs to bring. Please check out our website for more information or call Matt.

Matt Myers
Double M Outdoors
(503)956-5489