Vacation Rental Calendar Search
FLEXIBLE Dates?
Use our Calendar Search to find the right Vacation Rental for your trip.
We'll find all the properties that meet the requirements of your stay. It's easy , here's how:
1. Select a Search Date.
2. Select the minimum Number of Nights needed for your stay.
3. Click Search.
---
---
Look at our at-a-glance tape chart alternative arrival dates.
View Availability Calendar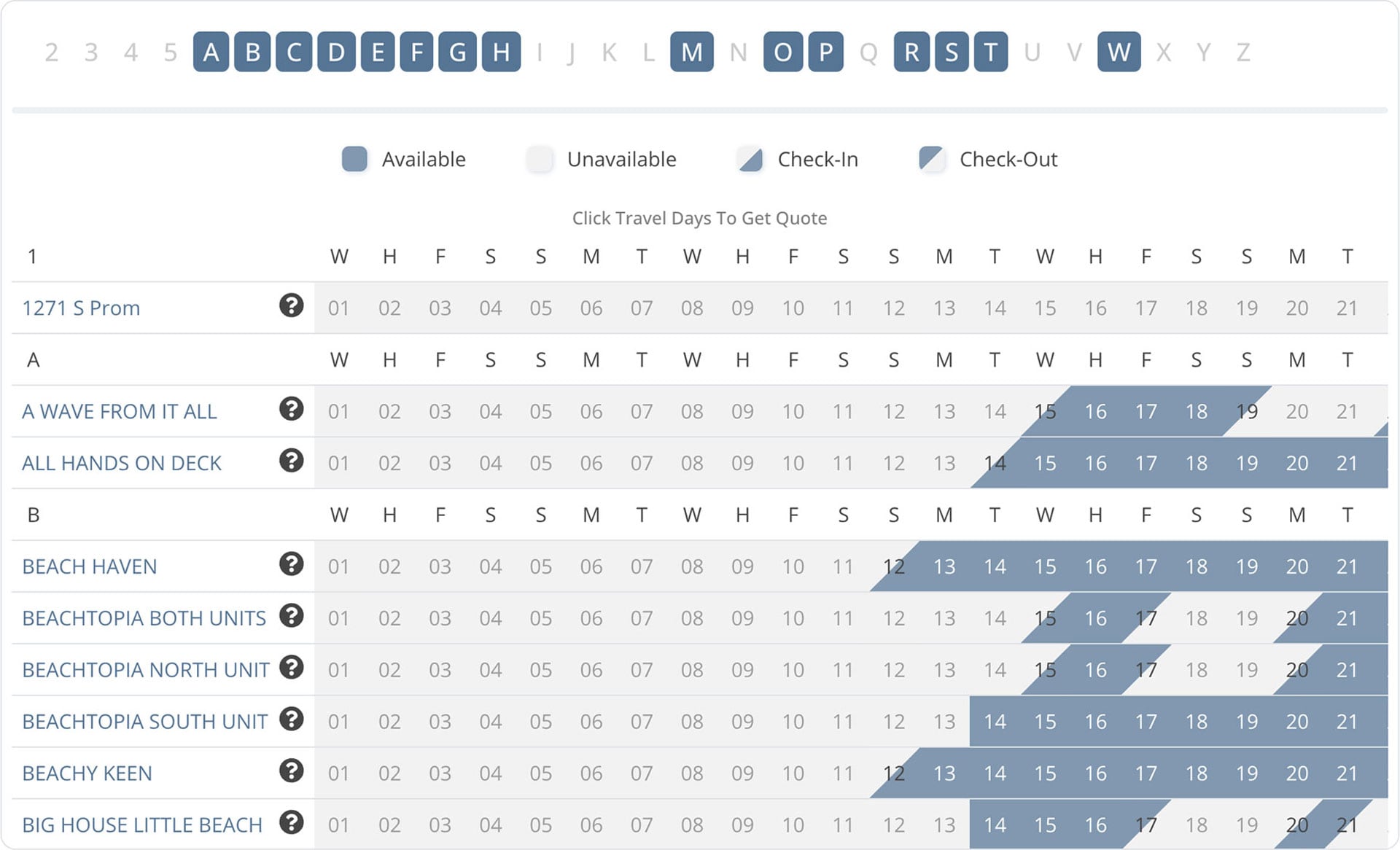 ---